WHAT PEOPLE ARE SAYING ABOUT US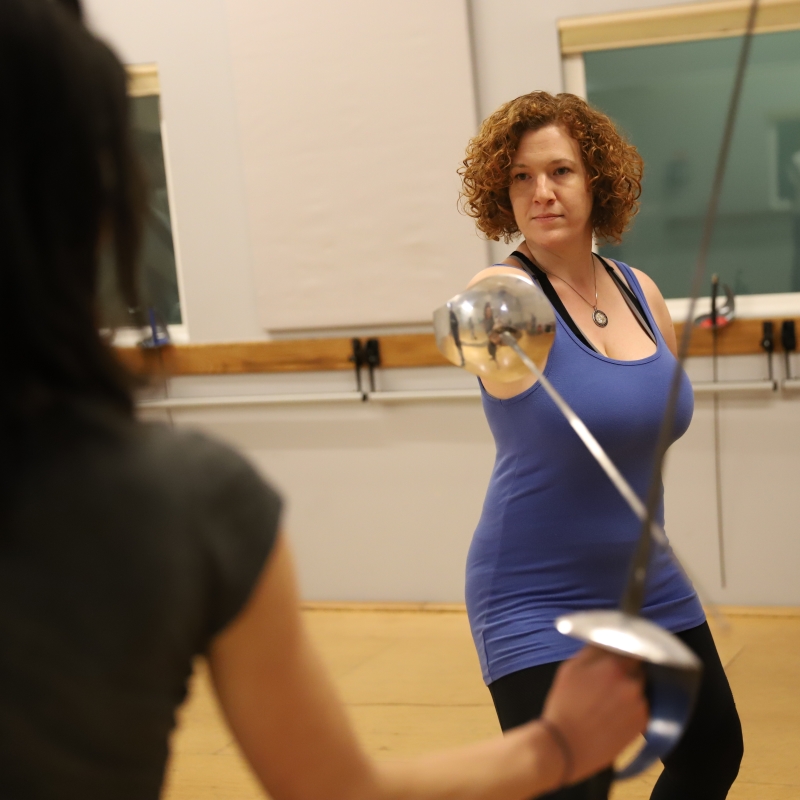 ALYSHA BRADY – Actor
Marc is a true professional. Hes very much focused on safety. He teaches you step by step, building as you go, until at the end of the class you realise suddenly you have left with a wealth of knowledge in a very short amount of time. This is a MUST for all actors looking to brush up or learn for the first time their stage combat skills. I loved it!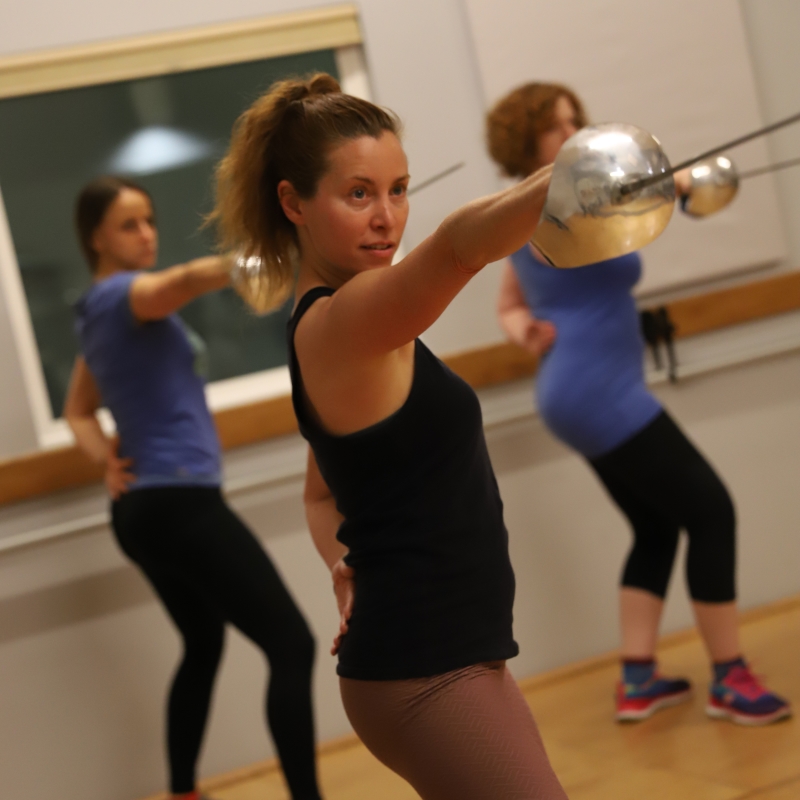 RACHEL PARKER – Actor
Respect for safety first, attention to form second, and THEN an exploration of swordplay… All this puts me at ease, as I've been hurt in multiple classroom settings while under the instruction of teachers who were casual about combat. If a teacher is casual about safety the students will be, too. There is nothing reckless about Marc's approach to the work. I feel comfortable working through the sequences and/or choreography with each and every other student in the class because of the tone Marc sets. And coming from a dance background, I appreciate his eye for detail to form. Structure leads to freedom. In a very short period of time we are able to string together sequences that not only make me feel accomplished, but make me feel playful and light.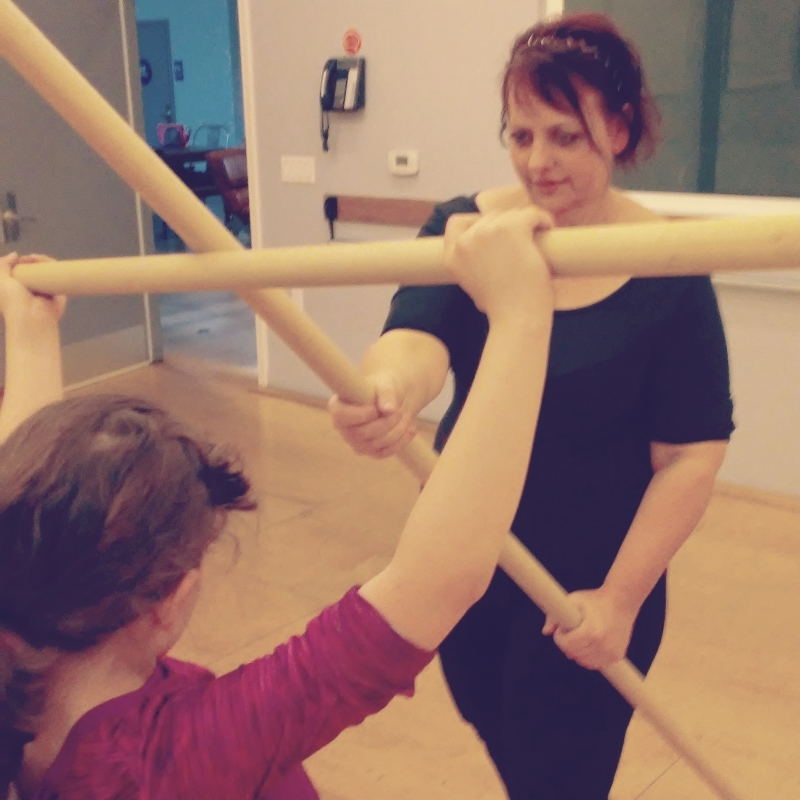 MARCY SPROULL – Acupuncturist
Marc is a great teacher. I didn't think I would be able to learn the movements, but he made it easy to follow the sequence of steps, and made it a lot of fun in the process. And it's true, you do get to play with swords!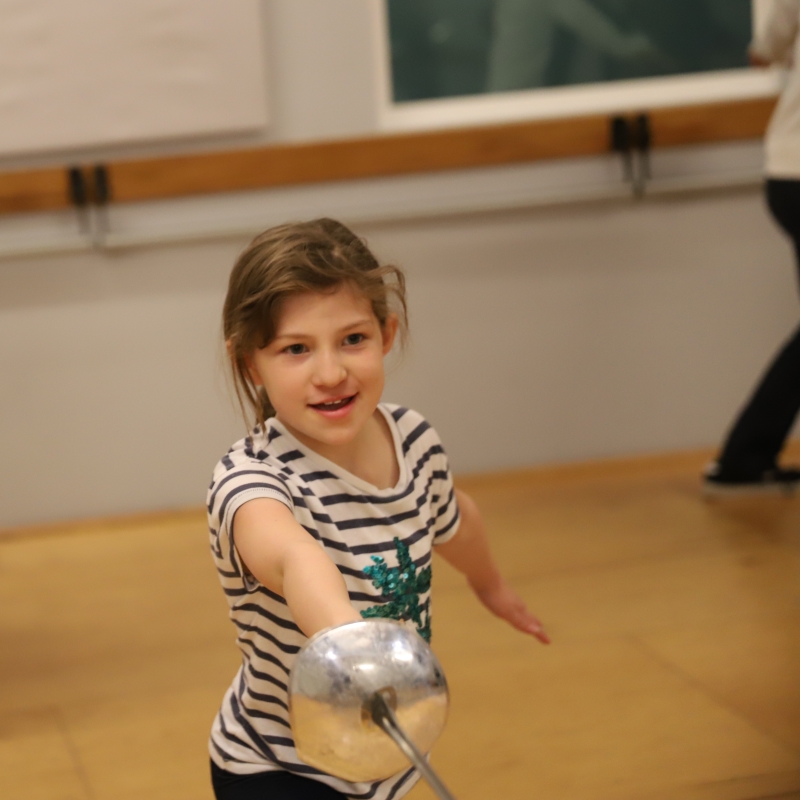 MADILYN DRODDY – 9 Year Old
In this class, I learned to be you, and if you let your imagination flow, you can be anything.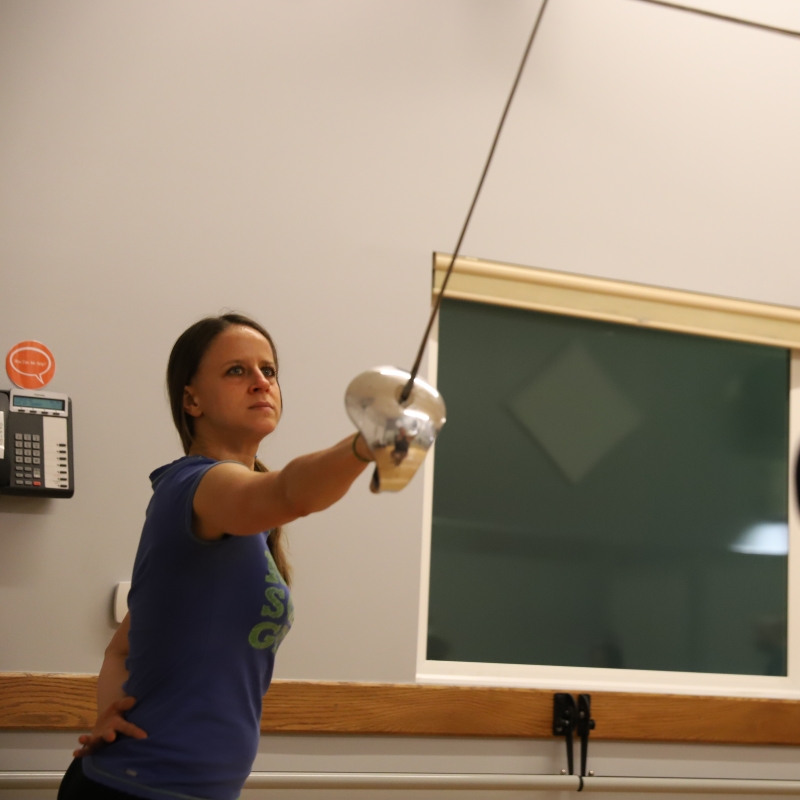 NICOLE SCIPIONE – Actor
Marc welcomes everyone at whatever level of experience they're at, and details safety first.  Once the safety measures are being implemented by all his students, he invites you to play within the safety agreements.  And what fun to fight without getting hurt!!  And without hurting others.  Additionally, it's a great workout for the shoulders, arms, and quadriceps.  If you want to be able to add fencing and stage combat to your toolkit as an actor/dancer, etc., you'll have a great time doing just that with Marc.