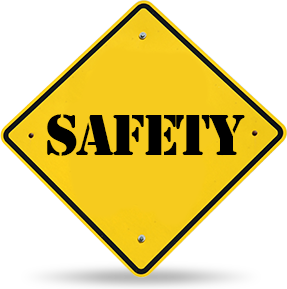 IS IT SAFE?
All physical activities carry some degree of risk. The good thing about theatrical combat is that the art itself takes these risks into account. Preventive measures are built directly into each and every technique. Compare this to the times actors accidently collide with set pieces (or each other), inadvertently trip and fall or get injured by unsafe props. Ironically, when done correctly, stage combat may be the safest thing you do on the stage because the mere act of doing it puts you on the look out for dangers.
DO I HAVE TO BUY ANY EQUIPMENT?
All equipment is provided. After a while you may wish to purchase your own weapon but that is completely up to you. Some folks find it more comfortable to fight wearing gloves which you are free to purchase as well.
WHAT DO I WEAR?
Dark colors are best as there are techniques where the blade does make light contact and oil residue can stain bright colors. We will also do some light tumbling and breakfalls from time to time. Whatever you wear should allow full motion of your arms and torso and be flexible enough to perform a lunge in. We are on a dance floor so no hard (marking) shoes of any kind; jazz sneakers or regular sneakers are ideal.
CAN I TAKE THE CLASS IF I HAVE PHYSICAL LIMITATIONS?
When I first came to LA, I was inspired (and sometimes defeated) by an Olympic style fencer who was confined to a wheelchair. The sky is truly the limit. Deal breakers are things like: heart (or other) conditions that prohibit physical activity, uncontrolled severe asthma, detached retinas or any condition where a slight shock can cause catastrophic injury. Of course this also includes any condition that prevents you from wielding a stage weapon in a safe and consistent manner.
WHAT IF I ALREADY HAVE SOME STAGE COMBAT EXPERIENCE?
This class is intended for both the beginner and the somewhat experienced practitioner. If that is you, come on down. If you have significant fight experience, I suggest trying the class for a month and going from there. Like acting, training if a life-long vocation if you are truly serious about it. As a side note, I do plan on creating an advanced class in the future.
DO YOU OFFER PRIVATE LESSONS?
Yes. Check out this page for additional info or to set up a session.
BOOKED YOUR CLASSES THROUGH COURSEHORSE?
If you purchased your classes on CourseHorse, their cancellation policy applies to your purchase. If you need help canceling or have any questions, please visit CourseHorse (link: https://coursehorse.com/contact-us)